"NCCP forms the foundation of our work to support the Whole Child in our schools. The Community School model, which NCCP has implemented, seeks to expand the focus of the school district to areas of a child's development that are apart from, but critical to, the child's academic development. Most important in this effort are the caring and consistent relationships that NCCP staff form and maintain with students and parents. We know that when parents and children have these caring relationships at school, we can do a better job of serving our students. NCCP staff are in our schools every day, supporting students, parents, and school staff. They are an excellent group of mission-driven people that care deeply about our community."
John Price, Superintendent, North Chicago Community Unit School District 187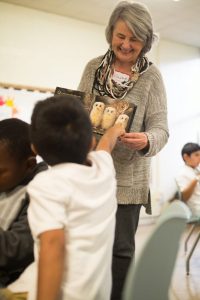 Our collective and coordinated efforts over the last 10 years are making a substantial impact. Here are some major accomplishments that have changed the lives of our North Chicago students.
Free, all-day early childhood education now offered for 275+ students.
All school facilities have been transformed.
A school-based health center was created in 2017.
Community partnerships are growing in number and strength.
Average daily attendance rates at all schools have increased.
On average, days lost of instruction due to suspension have decreased.
Student academic progress is on the rise.
Student disenrollment due to lack of mandated health services has decreased.
Family services and support, and parent engagement have increased significantly.
Consistent operating budget deficits have been reversed.
Free, after school and Saturday programming available for 500+ students.