Every child deserves a quality education.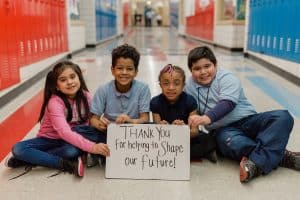 We invite you to invest with us in the children of North Chicago. District leadership, principals, teachers, parents, and even students have asked NCCP to continue to expand its programming so every school in North Chicago can become a "community school" and every child can receive the quality education and support they deserve.  Invest in the children of North Chicago. Click the box below to donate to our cause.
If you would like to donate by check, please send your contribution to Jennifer Grumhaus at 855 N Skokie Highway Suite E, Lake Bluff, IL 60044.
If you would like to make a stock donation, please contact Jennifer Grumhaus at jgrumhaus@northchicagocommunitypartners.org